Photos of Bradenham, Buckinghamshire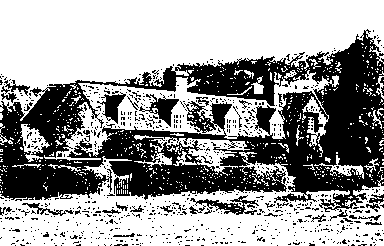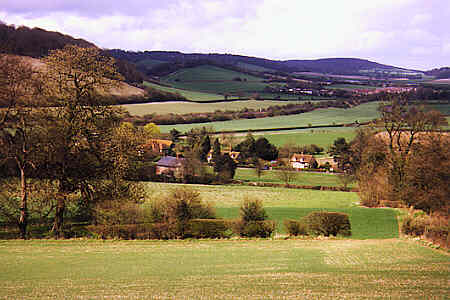 The village lies in a valley through the Chiltern Hills just off the busy main High Wycombe to Princes Risborough road, at the junction with the road to Walters Ash.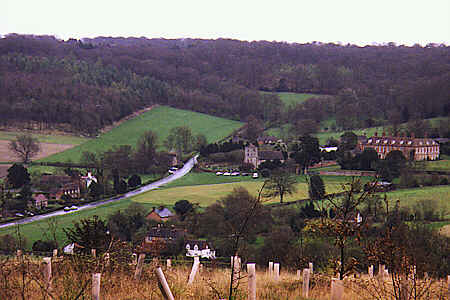 Looking across a new plantation from the other side of the valley. The village is mostly owned by the National Trust, though the 17th century manor house is not open to the public. The village is remarkable for its lack of new development.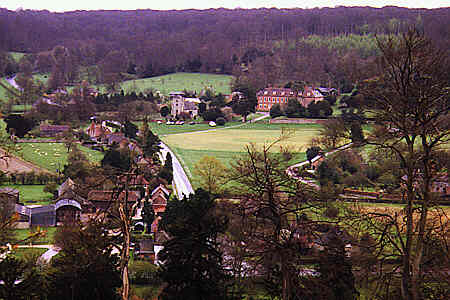 The High Wycombe to Princes Risborough road and railway cross the bottom of the picture, beyond the trees. The road down the hill from Walters Ash joins the main road by the Red Lion Inn. The top part of the large village green is used as a cricket pitch.
The gates to the Manor, with St. Botolph's Church beyond. The Manor was once the home of Isaac Disraeli whose son Benjamin became Prime Minister.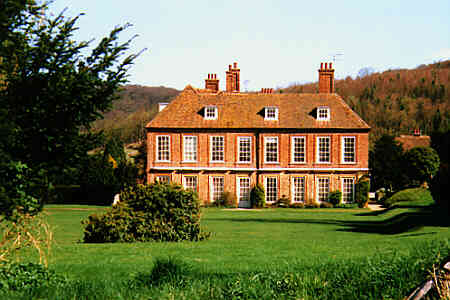 The side of the Manor, from the track leading up into the woods. The track being lower than the Manor's gardens, the house has an uninterrupted view down the valley.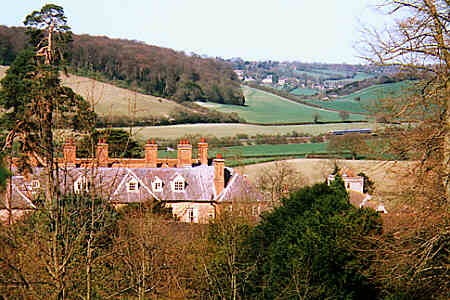 Across the roofs of the Manor and Church, a blue Chiltern Railways train making its presence audibly felt. The houses of Bledlow Ridge are in the distance.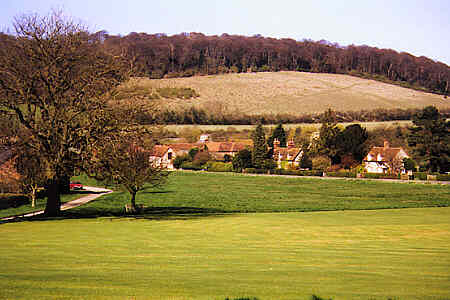 The Village Green.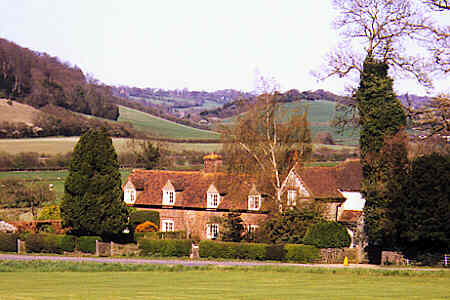 Across The Green.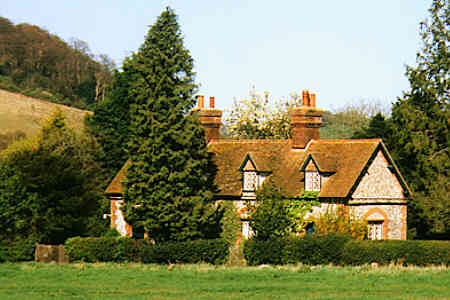 Many of the buildings are of brick and flint.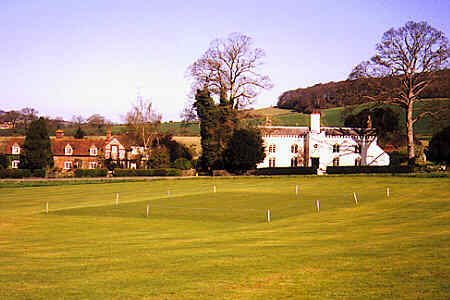 The cricket pitch with the 18th century White House beyond.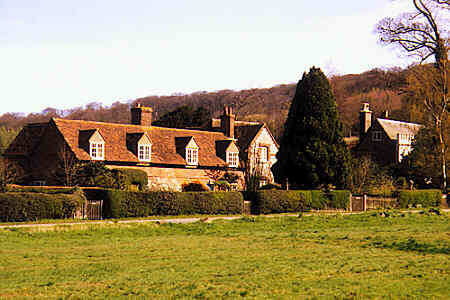 Much of the woodland above the village is owned by the National Trust, and is crossed by many miles of well marked footpaths.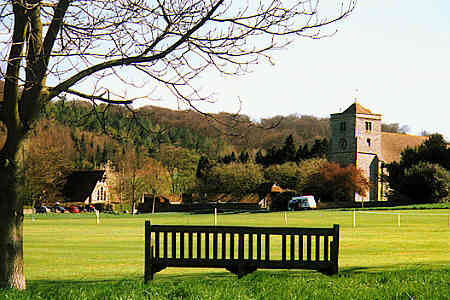 The old school and former Youth Hostel. Beside it, amongst trees is the village pond.