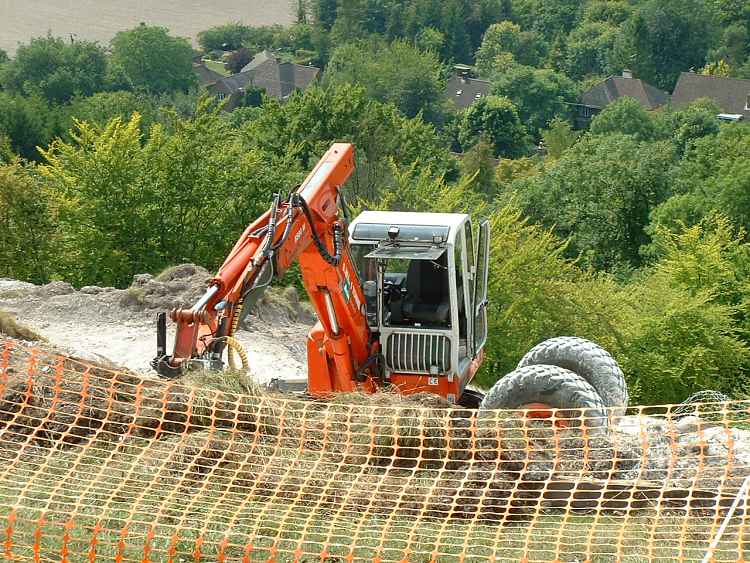 Digger at the top of the Cross.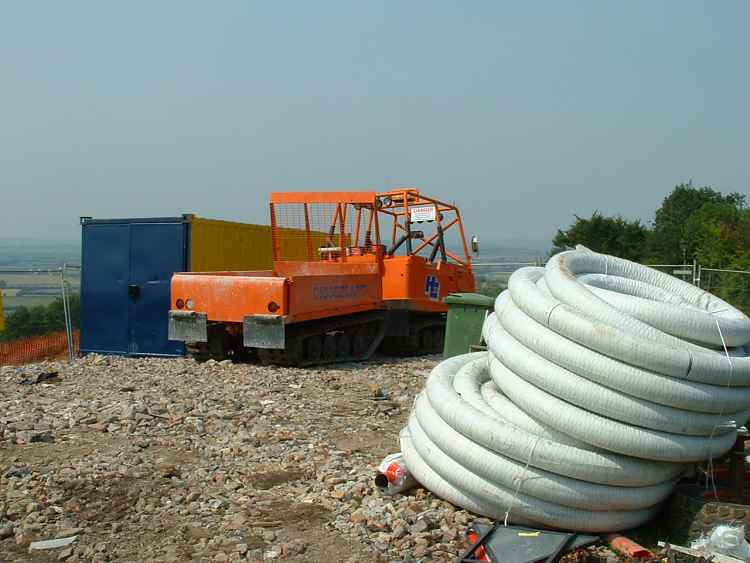 Works enclosure.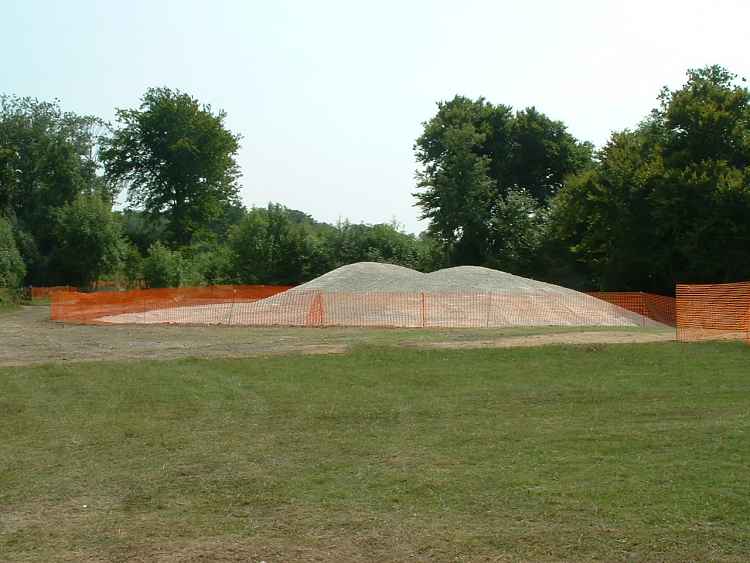 The reinstated Barrow with its protective layer of chalk.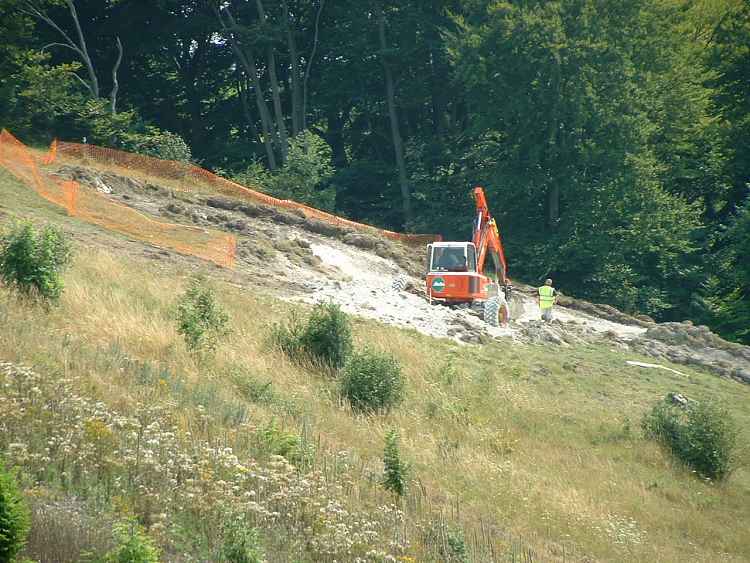 Top digger.

Bottom digger.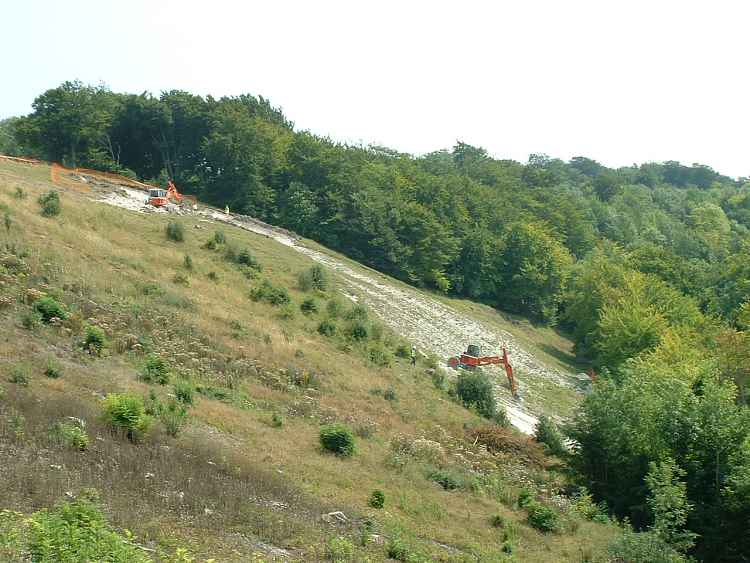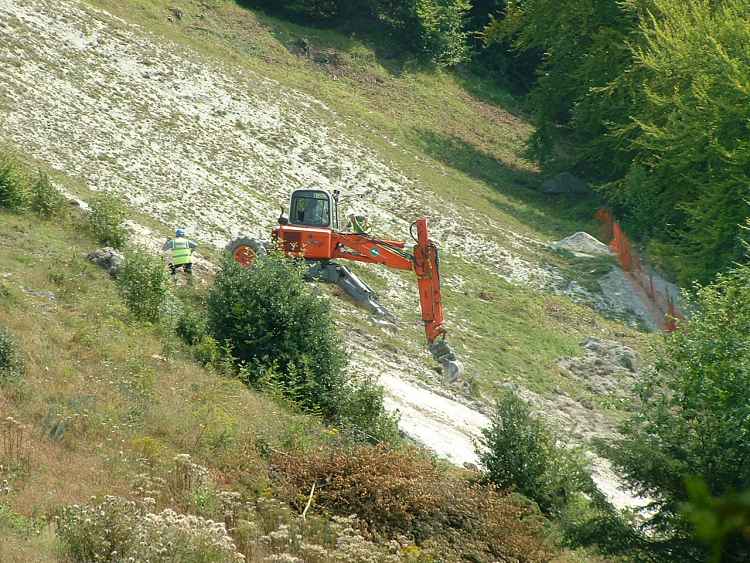 The machine appears to move by pushing down on the bucket which lifts the front claw clear of the ground and then pulling itself forward on its rear wheels.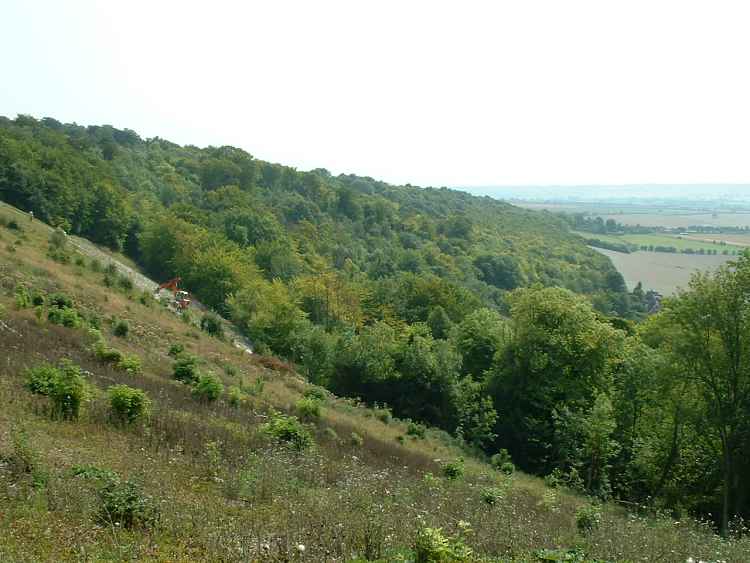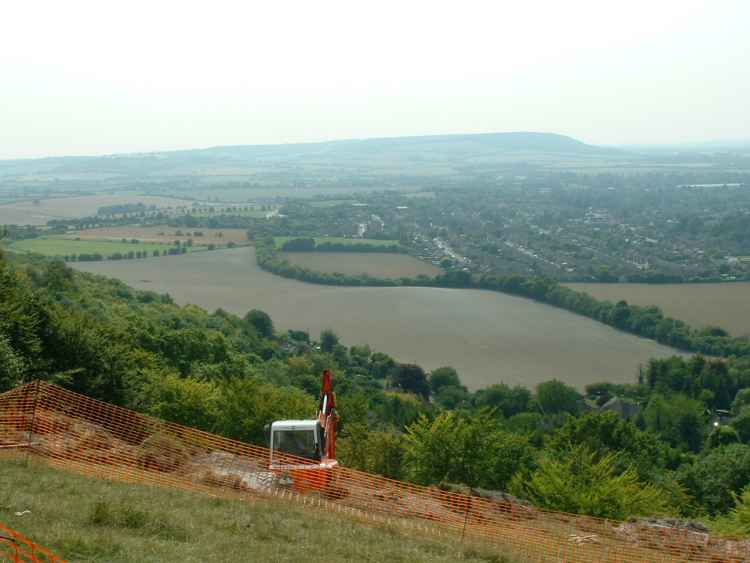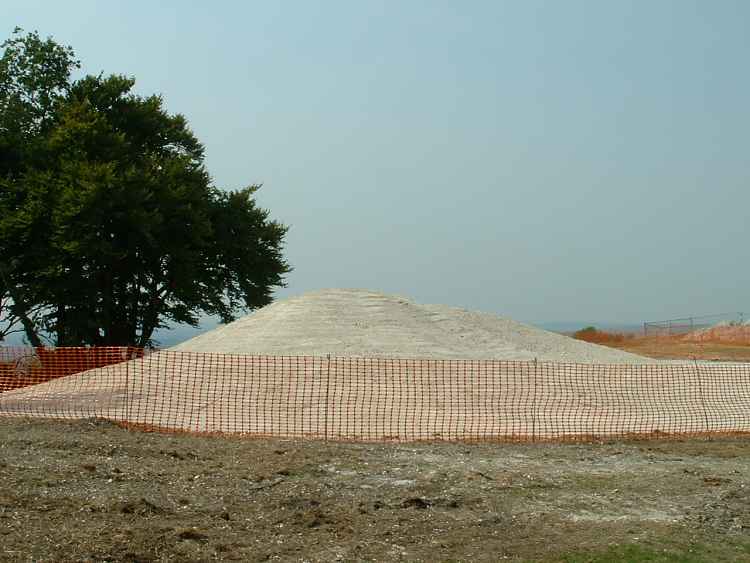 ---