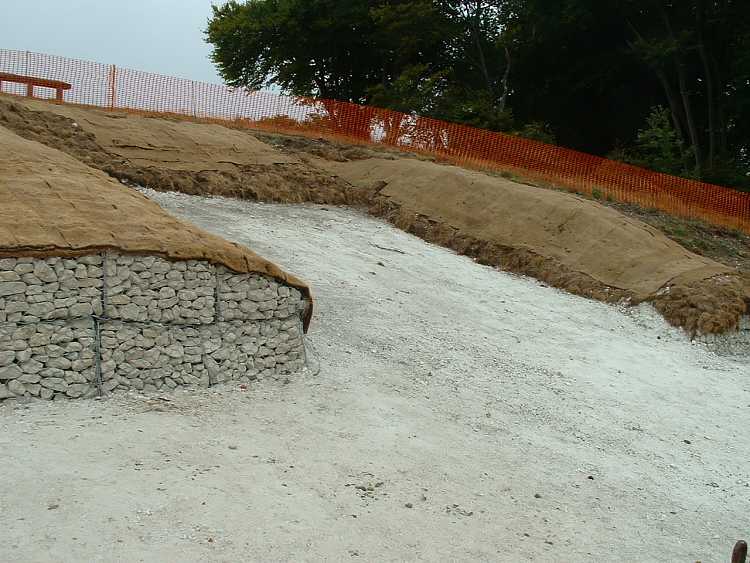 The road and footpaths have been reopened and the plastic fencing moved closer to The Cross to protect the turf. A notice in the carpark states thet the restoration is complete apart from some tidying up. Further tree clearing and relandscaping the carpark area remain to be done.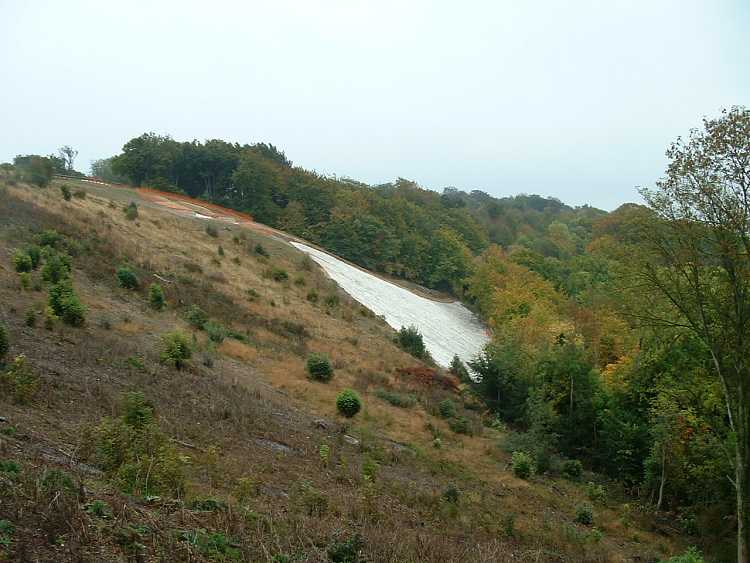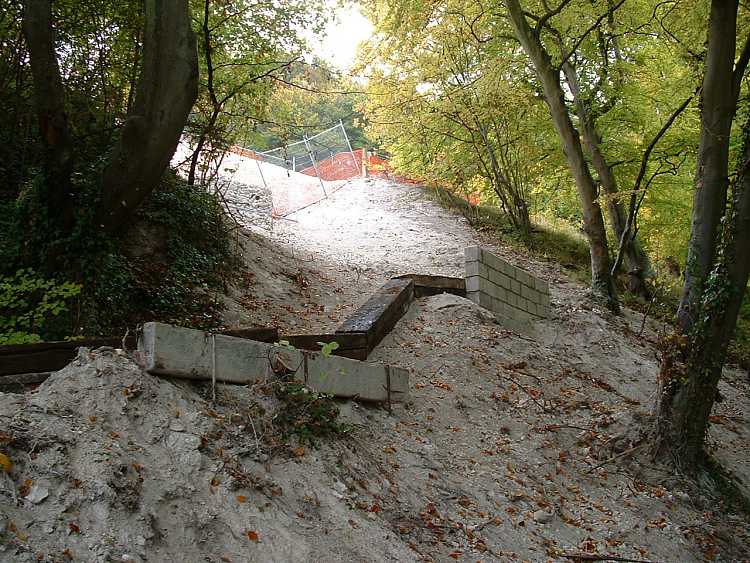 Looking up at the base of the Cross from the road.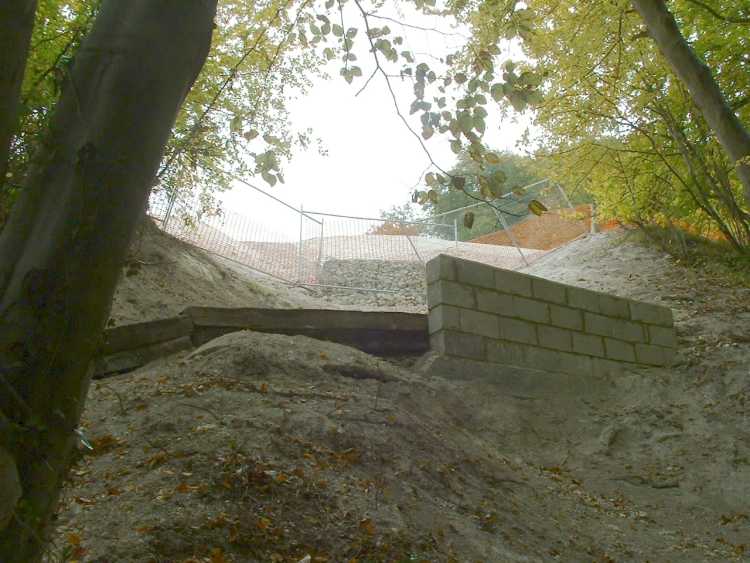 Beyond the fence is the central gully filled with cages of stones.
---