1874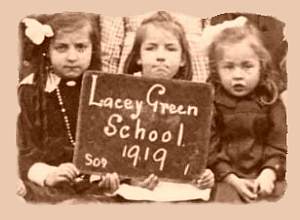 April 17th. Commenced duties on Monday morning with 37 children. Found them fair in reading and spelling but deficient in writing, arithmetic, tables, scriptures and catechism. 12 children admitted during the week.

July 10th. Two girls under 8 at home all week making lace.

July 17th. Only 11 children present at half past nine. In consequence very little progress made. Three children returned who have been absent several weeks, very dull and ignorant.




1883
May 4th. Gave the 1st class leave till 10 o'clock to go garlanding on Tuesday. Albert Anderson punished for disobedience.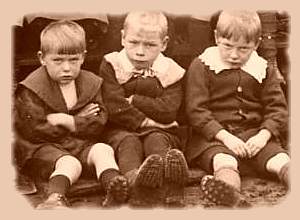 May 11th. Cecil Dell and Michael Causey punished for stubbornness. Average attendance 70.
June 1st. Half holiday given on Thursday on account of a tea given to Temperence children on Whiteleaf Cross. Cecil Dell behaved much better this week.
June 8th. Fourth standard worked on their sums more carefully. Several boys punished for being late.
June 14th. Michael Causey and Albert Anderton punished for being late. Attendance good.
June 29th. Several of class 1 boys absent haymaking. Gave A.Eggerton the cane for disobedience. Ernest Hickman and Joe Stevens played truant after play on Friday. Michael Causey did his writing very nicely in his copy book. average attendance 65.



1891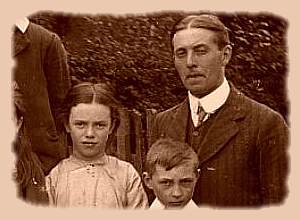 January 14th. Joseph Clark and Alfred Darvill, being naturally dull children, I thought it advisable to retain them another year in the same standard as last. With this in view I have consulted the parents of both and they entirely concur and think it will be to the benefit of the children.
January 26th. The paint on the walls has greatly improved and added to the comfort of the room. A new blank map of England has been procured which is found to be very useful in geography lessons. the two new desks have come and are a great boon.
February 10th. This being Shrove Tuesday I gave half holiday and took all the children for a nice walk.



1917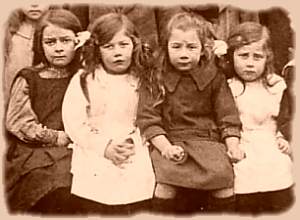 January 30th. No coals arrived. With permission of the vicar the children were sent home.
January 31st. Coals arrived. School reopened.
February 1st. Weather slightly improved.
February 2nd. Still very cold. Ink frozen in the inkwells.
February 19th. Attendance very poor. Children away with severe colds. Many present coughing most of the day. Teaching has been quite difficult. A very wet day.


1919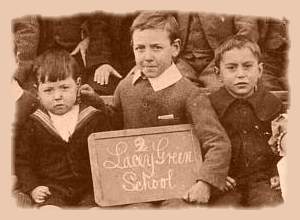 May 23rd. Empire Day. Vicar invited the scholars into his garden where they sang songs, recited and listened to the piano which he kindly played for them. After a few remarks on the duties of patriotism, they assembled in front of the house, sang the National Anthem and gave cheers for the King and the Vicar.
In the afternoon the children went to the field at the back of the school, kindly lent by Mr W.Saunders of Stocken Farm, and played National Games with their teachers. Returning to school for prayers and dismissal.