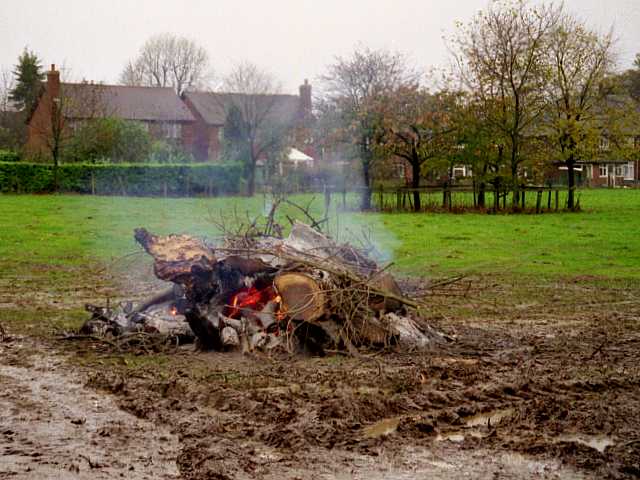 Within hours, centuries of growth had been consumed by the flames, a fire which was to burn for several days.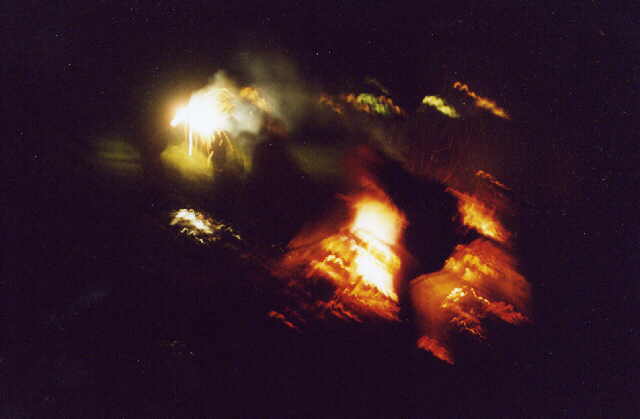 As darkness fell on the following day, the Owners of Stocken Farm entertained their grandchildren to a firework party around the bonfire.
By coincidence, this echoed a tradition of their Grandfather's, who as a boy, held Guy Fawkes day parties in the same field.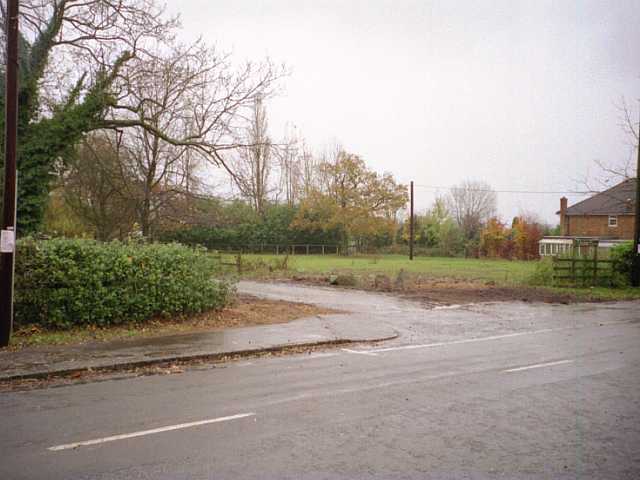 The removal of the two trees left an unfamiliar gap in the street scene....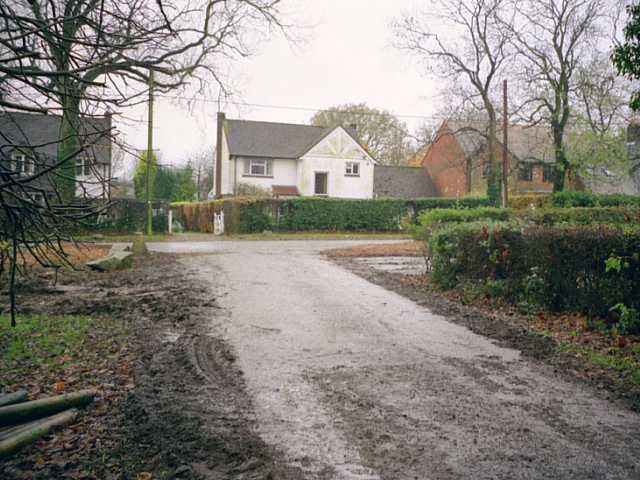 ....but more daylight to the houses opposite!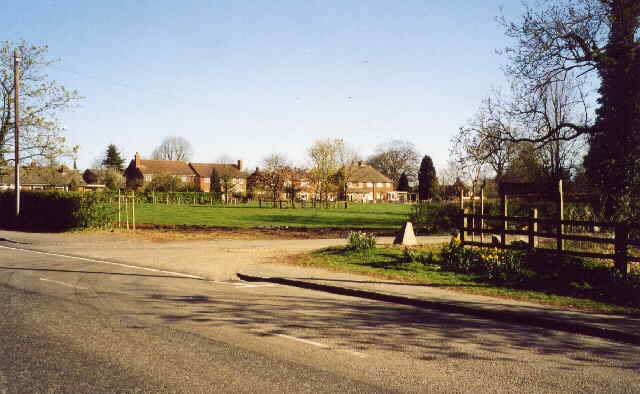 On a warm spring afternoon in March 2003, the Owners of Stocken Farm, John and Joan West, invited pupils from St John's Combined School in the village, together with their Headmaster, Mr. S. Coleman, to assist in planting two replacement trees. A legacy, it is hoped, for generations yet to come.